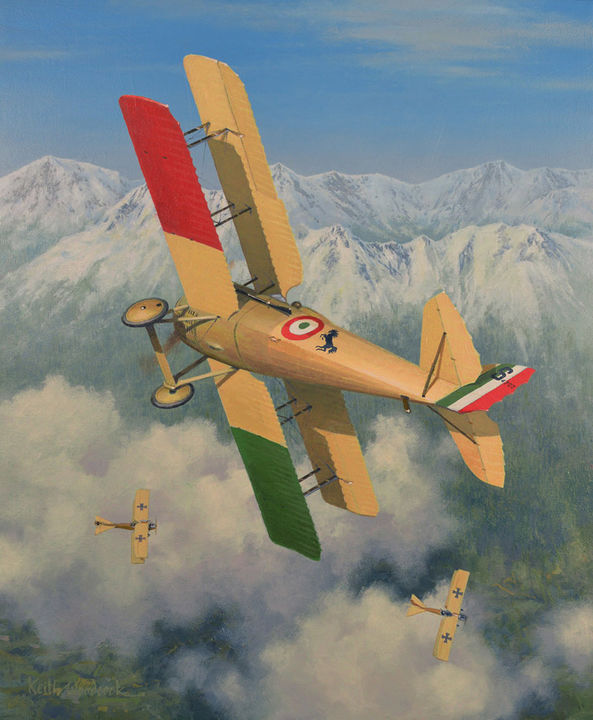 "ORIGINS OF THE FERRARI LOGO".

Francesco Barraca, an Italian ace with 9 victories was killed in action in 1918. His aircraft always displayed the black "Cavallino Rampante" or prancing horse logo. His widow was a great friend of the Ferrari family and agreed to allow this personal symbol to be used on cars of the Scuderia Ferrari racing cars. After WW2 Enzo Ferrari started to build his own cars, every one featuring this symbol, which is now known throughout the world.

Oils on stretched linen canvas 22" x 18". Framed size 28" x 23".
£2250.